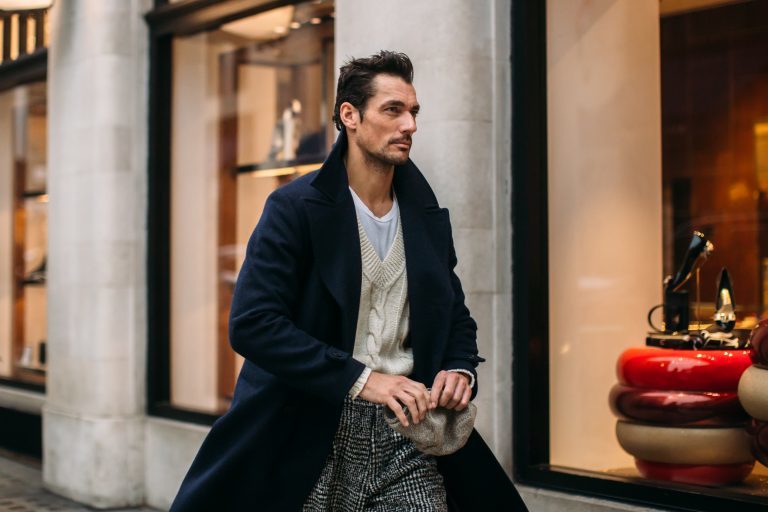 So let's say you're pretty funny, have Brad Pitt's smile and a genuine capability of listening instead of talking about yourself all the time, you'd think you're a living breathing jackpot right? People swarm at you because you've checked all the boxes with your good looks and great personality – but wait, there's one box you might have forgotten about. Do you dress well? And by well, do you dress so well that you hear whispers around you all the time – simply because people can't shut up about your style? If the answer is no then to keep reading because I have some seriously good tips on how to dress to look absolutely irresistible.   
Whether you're having a little crisis about what to wear on the first date, or you just need a little pick me up, these style tips and tricks are easy to follow and don't have to break the bank. Yes, dressing in head to toe Hugo Boss is not a bad idea, but life isn't so much a red carpet as it is watching blockbusters in the cinema while you awkwardly try and catch your date's hand. So I've considered a few style tips that are accessible to most people, are easy to follow while boasting plenty of styles.
 

What to consider for your men's date outfit

 
1. Wearing perfectly tailored looks


Men, you need a tailor in your life. If you don't already have one then I suggest you finish this blog and walk out the door to find yourself a trusted tailor. Often it's thought that tailoring is reserved for suits, but you can tailor anything really and you definitely don't need a suit to look sharp. To look refined and polished all you need to do is find a few sophisticated staples and make sure they fit well, no, perfectly.
But before you make friends with a tailor, you're going to need to look for those staples. Brands like The Kooples, Filippa K and Samsøe Samsøe have great menswear that is sharp with a cool design spin. I've created an outfit that says you're as put together as your trouser-shirt combination. I'd suggest finding a good pair of trousers, a button-up shirt that's not white a tailored jacket that does not necessarily look like an uptight blazer. 
2. Caring about what you buy


Shopping and buying things with no real thought is not very sexy, so if there's any way to impress anyone it's by showing you care about what you buy. People actually like people who care. It shows you're more intelligent than to fall for the whims of trends and labels that are hip right now, something you might want to consider showing through your men's date outfit. That means buying consciously from brands you believe in, going for amazing quality that lasts and trying to buy as much as you can from brands that have found sustainable ways of crafting clothes. Do some research into brands and find some items you know you'll love for longer than a season or one date.
A few sustainable menswear brands to get you started:

3. Not being dressed like literally every other guy


Some of you are a little uninspired when it comes to getting dressed, and it shows. I'm sure you have your little quirks and a fun personality; show it off with your outfit! I think as a general rule for shopping if 4 of your friends already have then don't buy it… Maybe that's a bit too much to ask if things like Converse All-Stars are so versatile and classic, but it's more something you should consider this when you're tempted to buy something like a branded beanie for example or a Supreme Hoodie, just because everyone else is. 
Find a few stand out pieces to uplift your wardrobe, they don't have to be super bold and colorful, a great turtleneck or minimal design shoes are more unique than you'd think. Find brands that have a design philosophy you can 100% get behind and don't forget to accessorize!
Brand to get you started:
Filter with these shops to find new brands:
4. Getting The Basics Right


Before you find a few pieces that really stand out, you need to get your basics right.  As I'm writing this I'm realizing that there is a clear pattern here… invest in good quality things, I simply cannot stress this enough! But instead of finding things that are a little different from every other guy, you get to switch that brain of yours off and just buy the basics. But not just any basics, real good quality basics. If you have basics at the ready like a great pair of jeans, some good well-fitted pair of pants, a few good sustainable T-shirts, a classic sweatshirt and a casual-cool knitted jumper, you pretty much set in the style department. 
5. Making sure the shoes are more than just shoes


Now I've been talking a lot about men's clothing and almost forgot one of the most important elements of your outfit. Your shoes are probably a lot more important than you think. If you're wearing shoes there's a good chance you're being judged by them and yes, if you're not wearing shoes you're probably being judged as well. In any case, pick wisely when you're looking for a new pair of sneakers, boots or more formal shoes, because it can make or break your men's date outfit. 
Mix up your classic footwear game with a pair of trainers that aren't Vans, Converse or Adidas and look for some more niche cult-like brands. It doesn't mean they have to be super bold, actually in some cases it's quite the opposite with brands like Common Projects. 
And as a final note, if all this made absolutely no sense to you then the most low-effort thing to do is listen to this final bit of advice: buy men's Chelsea boots. It really is that simple, they just work so well and if you want to know a bit more check out our blog on What Shoes Should a Man own at 30? 
Hopefully, you've got a few tricks up your sleeves now to dress to impress and put together a stylish men's date outfit. But I do need to finish with one final bit of advice that may not be the most original one but it's certainly the most important: be yourself. The world of fashion is pretty huge and can be such a fun tool to express who you are, so use it! Use Fashiola to find brands you'll love and start dressing in a way that makes you feel 100% yourself. 
Love Annabel