Fashion Feature: Celebrating Black History Month
By Sophie Tarif

|

News

|

03/01/2018
During February, there is lots to look forward to in the world of fashion. This month is a time for fashion enthusiasts, content creators and designers to rejoice over the countless collections being released from fashion weeks around the globe . February gives us an insight into the trends and styles for the following season. February is also a time to celebrate black history month.
During New York Fashion Week  there have been exhibitions showcasing Afrocentric photographers; there was a book signing at Bloomingdales and International brands have collaborated with black influencers.  In the run up to Black History Month, Nike have released collections with a nod to Black History Month, such as Pan-African flag inspired Air Force 1s in the EQUALITY collection. And finally, the much anticipated Black Panther film has been released and accompanied by a runway show which celebrated Africa and body diversity. 
We wanted to support some of the industry's top black designers and learn more about the black designers behind the brands on Fashiola. So, here is some of that talent: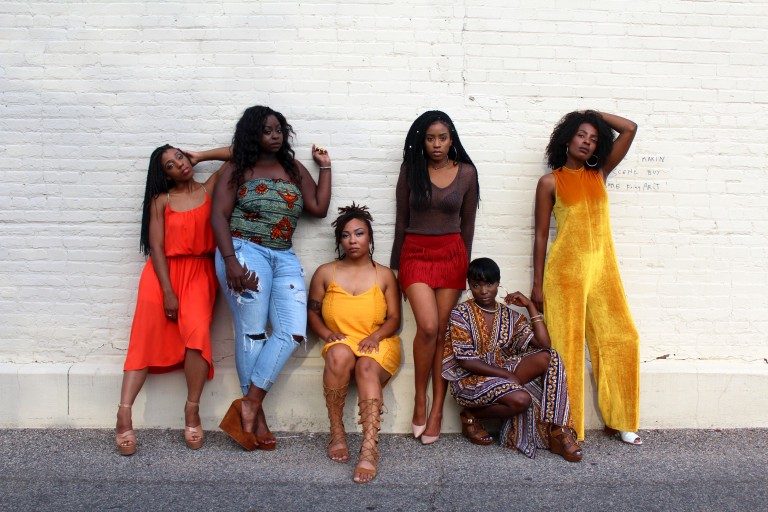 OFF WHITE: Virgil Abloh
One of the most popular brands on Fashiola right now, OFF-WHITE has risen to success through elevating streetwear, re-imagining their vision based on the current culture and with their signature trademark stripes. The designer behind the concept is Virgil Abloh who has held a diverse variety of roles - including creative director to Kanye West, DJ and producer, collaborating with IKEA - to now launching a high-end streetwear collection. The collection was first dropped in 2014 however you can see the latest range of fashion for men and women here.
LATEST FASHION NEWS
Virgil Abloh has been appointed artistic director of menswear for Louis Vuitton. In the past Louis Vuitton has faced criticism for the lack of diversity in their fashion campaigns; 2017 was the first time in 163 years the Louis Vuitton runway show was opened by a black model. 
BALMAIN: 
Olivier Rousteing
The current Creative Director behind the Balmain brand is the French designer Olivier Rousteing. At the age of 25, Rousteing has taken full control of the men's and women's ready to wear collection at Balmain after having experience working at Roberto Cavalli - making him one of the youngest Creative Director's in Paris. Rousteing has grown the Balmain Army through his creative use of social media and is a strong advocate for diversity in the fashion industry. The latest Balmain collection can be found here.
CUSHNIE ET OCHS: 
Carly Cushnie
The brains behind Cushnie et Ochs showcased a stellar collection at New York Fashion Week celebrating their 10 year anniversary. The collection featured monochrome designs with sleek and minimalist sexiness in mind. The Cushnie et Ochs brand has been built on the success of combining strength, softness and sexuality into the ready-to-wear collections. The duo posted on Instagram 'Designed by women, for women' boasting the collection's perfect fit and raw femininity which has set them apart from others in the industry. You can see more of their latest collection available online here.
PUBLIC SCHOOL
Driven by the energy in New York, Public School clothing expresses an attitude of confidence with the collection of ready to wear clothing which has been infused with pop culture references and response to the current political climate. This has resulted in a brand which is a cult favorite: streetwear x high fashion. The line started off as ready to wear for men and has since expanded to include women during their success. The new collection features oversized streetwear, deconstructed patterns and bold colors.  
It ain't easy being YEEZY
And how could we not mention him… Kanye West. One of the most popular characters today and the creative ideas behind Yeezy, their 'mission was not only to align itself with the cultural movement of art + footwear, but to define it.' The adidas and Yeezy collaboration started in 2015 and has sky-rocketed since...
Hopefully we've all learnt a little bit more about the black talent in the fashion industry this Black History Month - I know I'm happy to have!
Love Sophie