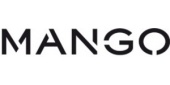 MANGO
Mango is a stylish and trendy brand from Spain ... and it's also affordable. Favoured by many a fashionista, and that is understandable. Clothing from Mango fits perfectly and always follows the latest trends!
Find 322 MANGO products from 3 shops on SALE at Fashiola.com.
Get up to 70% off on MANGO products!